Accountability Pillar Survey
Please use the link below to complete the survey:
https://public.education.alberta.ca/apos/
Grad 2018 Photo Retakes Dates and Online Appointment Information
WCHS is pleased to announce that Grad Photo dates are as follows:
Feb 28:    
Mar 1:    
Location: TBD
Please click on the link below for instructions on how to sign - up online for appointments.
Open House - Parent Information Nights
Grade 9 Orientation Meeting and Showcase - March 6th @ 7:00 pm
Grade 10 Orientation Meeting - March 7th @ 7:00 pm
Grade 11 Academic Information Night - March 8th @ 7:00 pm
Pre Registration (9-11) March 12th - 16th - Done during the day
School Tours:
     Grade 9 - March 7th and 8th
     Grade 10 - March 19th
WMBA Registration 2018
Registration is now open for the WMBA (Wetaskiwin Minor Basketball) program.
For students currently enrolled in a WRPS school, parents can register and pay online through their WRPS Parent Login / student account at:
https://www.studentquickpay.com/wrps/
Note: The WRPS fee management and online payment system is an easy and secure way to pay school fees from the comfort of your home or office. Payments can be made by Visa, Mastercard or Interac Online. If you have difficulties signing up, refer to WRPS Online Parent Payment Guide For additional inquiries about account setup and using the system, please email: schoolfees@wrps11.ca
You can find the registration form here: WMBA Registration Form 2018 Please download, print off, complete and return to the WCHS office.
For more information: WMBA Information Poster
Attendance Matters
Please click on the link below for useful strategies to help enable your child's academic success:
WRPS Attendance Brochure 2017 2018 Vs2
WCHS Study Tour to Japan!
Thirteen students from grades 10 and 11  will be selected by the Japanese Consulate to travel to our sister city, Ashoro, Japan. Travel expenses will be paid by the Japanese Government. This is a great opportunity for students to travel during Spring Break (February 5-13, 2018) and experience a fascinating East Asian culture!
Please check out our Facebook Page: @wcsabres to see pictures and receive updates!
Click on the link, or contact Mrs. Simpson for more details.
Sabres Pride Wear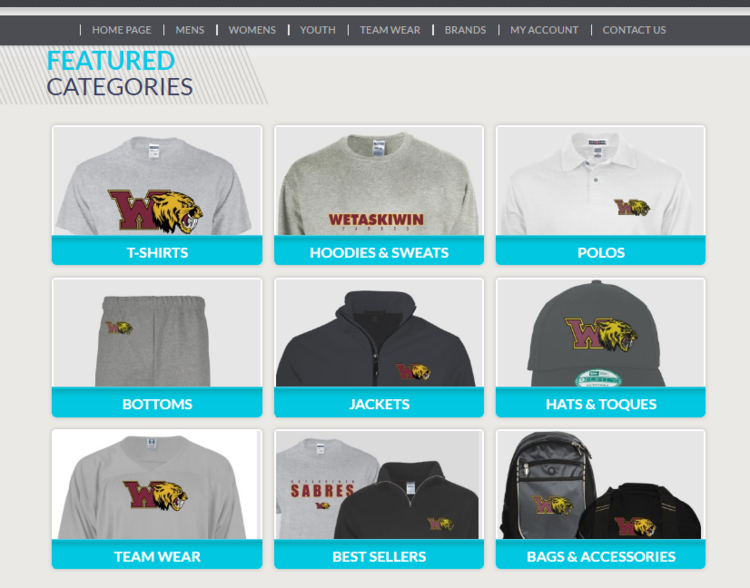 WCHS is excited to offer Pride Wear for staff, students, friends and family on a year-round basis. It is as easy as clicking on the link below and following the directions.
 http://wetaskiwincomp.entripyshops.com/
Division News